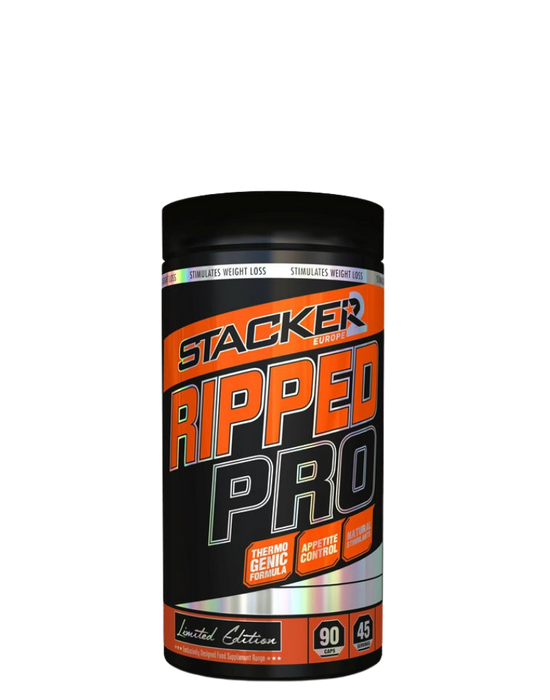 Stacker Ripped Pro
Salt
Original price
€44.95 EUR
This unique formula has been specially developed to boost metabolism, allowing your body to burn more fat. For example, green tea extract is a well-known ingredient that helps increase fat burning. Garcinia cambogia extract and lychee fruit extract in turn support appetite suppression and promote fat metabolism.
Stacker's Ripped Pro is a perfect addition to a healthy diet and an active lifestyle. It is recommended to take 2 capsules 2 times a day, the first dose before breakfast and the second dose before lunch. There should be at least 4 hours between the two doses.
Order Ripped Pro now easily and quickly at VNMshop. Our webshop offers a wide range of supplements and sports nutrition. But you have also come to the right place for personal advice. Feel free to visit our store and let our expert employees inform you.
Do you want to support your fat burning in a natural way? Then choose Ripped Pro from
Stacker
at VNMshop! This unique formula contains green tea extract, garcinia cambogia extract, lychee fruit extract, grape seed extract, cayenne pepper powder, cactus extract, yerba mate, guarana and 300 mg of caffeine per serving. Order now and receive personal advice!