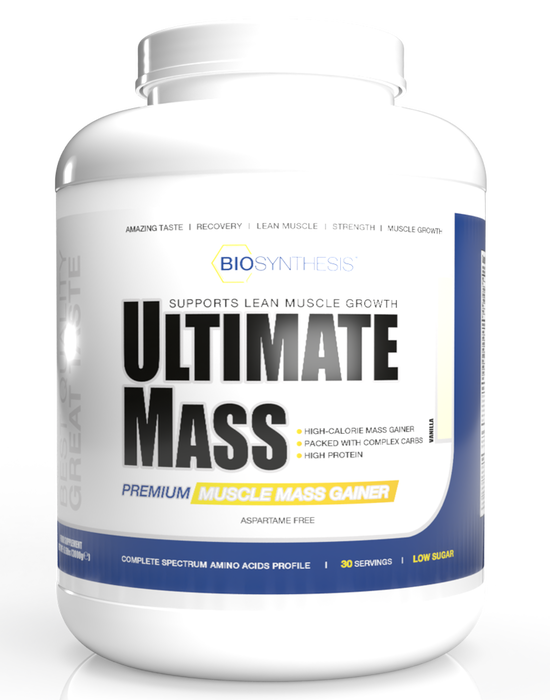 Ultimate Mass
Salt
Original price
€54.95 EUR
37gr protein
86gr complex carbohydrates
For men and women
Ultimate Mass
Build clean muscle mass that everyone wants?
Now it is possible with Ultimate Mass from Bio Synthesis, a formula has been specially developed for this for both men and women.
1 scoop for women and 2 to 3 scoops for men.
1 Shake 3 scoops contains:
542kcal
37gr Protein
86gr Complex carbohydrates
Aspartame free
Use / Dosage:
Women 1 Scoop with 250ml water or skimmed milk.
Men scoop 2 to 3 with 350ml water or skimmed milk.
Take this shake for breakfast and after training, also to be used as a meal replacement.