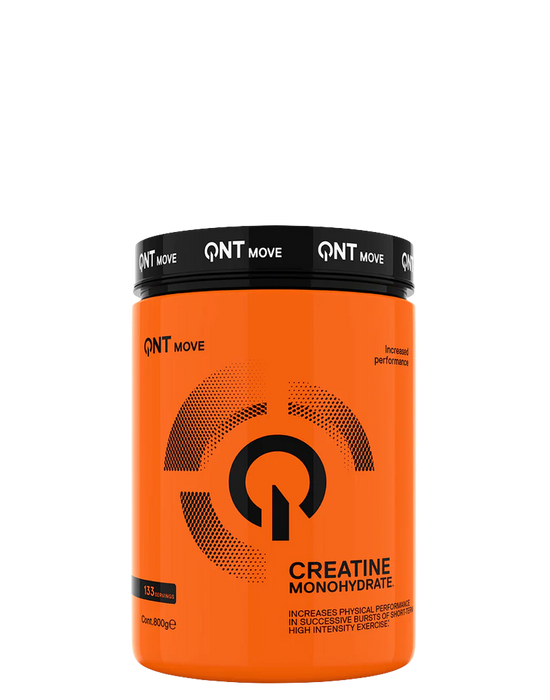 High quality creatine monohydrate
Optimize your workouts
Improve your strength and performance
Creatine monohydrate powder is the ideal supplement for athletes who want to improve their strength or explosiveness. The pure creatine monohydrate that we offer is of high quality and ideal in combination with intensive short series of workouts. It also ensures better recovery after exercise. Creatine powder is the perfect supplement for athletes looking to improve or take their performance to the next level.
Creatine is a substance that occurs naturally in foods such as meat or fish. It can also be synthesized by the body through certain organs. Creatine is derived from three amino acids: arginine, glycine and methionine. There are many benefits to optimizing your workouts. By increasing the creatine stores in your body, it will help improve your sports performance.
Once absorbed, creatine monohydrate is mainly stored in the muscles. By taking 3 g of creatine monohydrate in combination with short, high-intensity workouts, you improve your physical capabilities. It plays a role in energy supply and muscle congestion.
Why take creatine? The pure creatine monohydrate we offer has many benefits for improving your workouts. It is ideal for consecutive series of intense exercises, allowing you to improve your physical performance. The effects of creatine accelerate muscle development by providing energy, strength and endurance to the muscles.
Creatine monohydrate releases energy by accelerating the synthesis of ATP in the body. Since ATP stores are quickly depleted, taking creatine is essential to increase their production and provide extra energy. With this gained energy you can achieve explosive results during your workouts. In addition to improving your physical performance, creatine monohydrate also promotes protein synthesis. This helps build muscle mass and boosts your body's recovery. It also reduces the feeling of fatigue, allowing you to train more intensively.