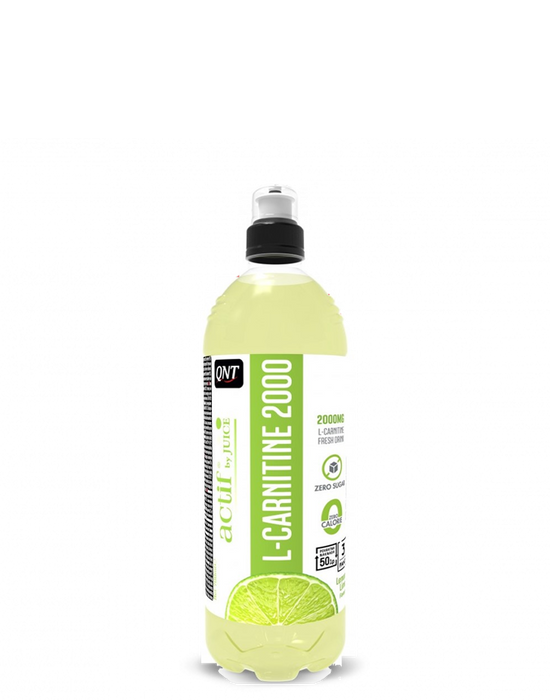 QNT L-Carnitine Sports Drink
0 Kcal
0gr sugars
Great flavors!
* 700 ml per bottle* Soft delicious flavors* Zero calories* Zero sugars* Contains L-carnitine
QNT L-Carnitine is a refreshing calorie-free drink. L-Carnitine stimulates the burning of body fat. A bottle of 700 ml contains 2000 mg of L-carnitine. QNT 2000 L-Carnitine consists of pure fruit juice and is therefore a pleasure during a training / workout.
Dosage QNT L-Carnitine 2000 MG:
A bottle during a workout or during the day between meals.