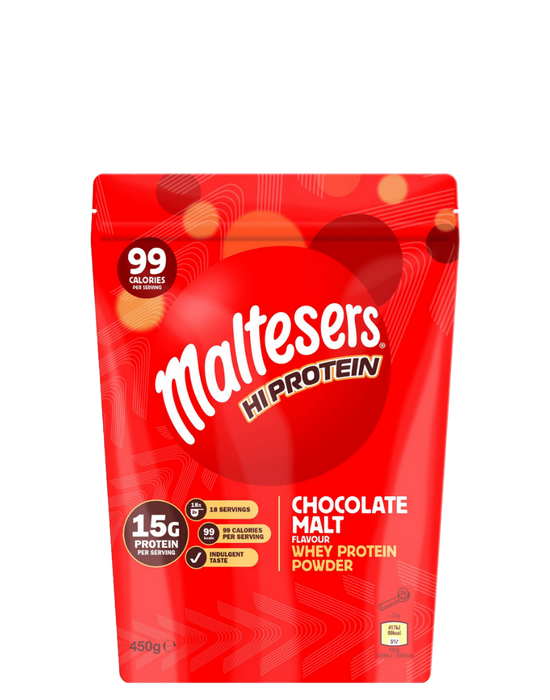 Maltesers Hi Protein Shake
Salt
Original price
€29.95 EUR
Muscle building and recovery: 21g whey protein.
Divine taste.
Various Snickers products.

Malteser Protein Shake - The Ultimate Protein Boost!

Looking for a tasty way to boost your protein intake? Then look no further than the Maltese protein shake from VNMshop! Made from a blend of 3 types of protein, including whey concentrate, whey hydrolyzate and whey isolate, this delicious shake contains 20g of protein per serving to help you reach your fitness goals.

And best of all? You don't have to compromise on taste for nutrition! Malteser protein shake has a divine taste that you are sure to love.

This shake is not only great for post-workout muscle recovery, but also a convenient and tasty breakfast option. Simply mix one serving with 200 ml of water or vegan milk and you're done!

But that's not all! At VNMshop we also offer other delicious protein shakes, including M&M, Mars, Snickers, Snicker White, Bounty and Twix. So whether you're a fan of Maltesers or another chocolate variety, we've got you covered.

Don't miss out on the delicious and nutritious Maltese protein shake - order yours today from VNMshop, available both online and in store!