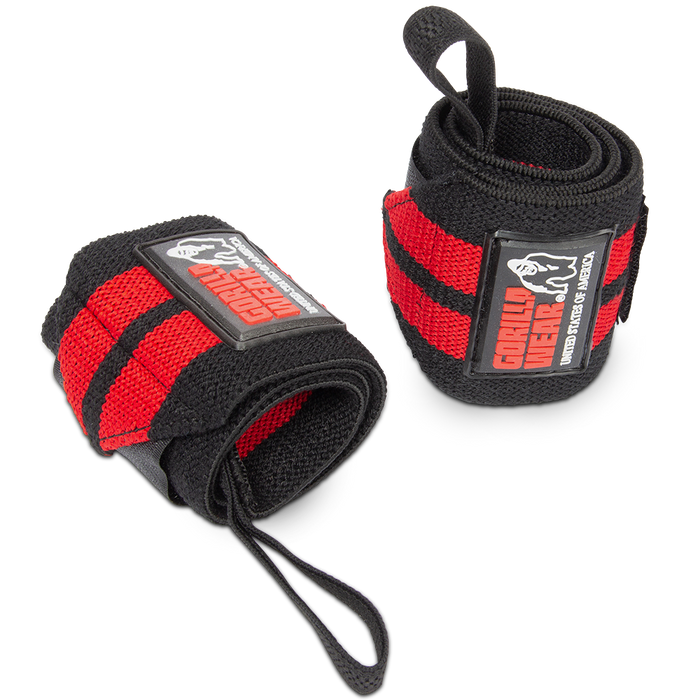 Gorilla Wear - Wrist Wraps Pro
• High-quality wrist protection during heavy training
• Durable material for long lasting use
• Adjustable Velcro closure for perfect fit
Gorilla Wear - Wrist Wraps Pro

Do you want to protect and support your wrists during your heavy training? Then the Gorilla Wear Wrist Wraps Pro are perfect for you! These high-quality wrist bandages provide the ultimate support and stability, so you can fully focus on your workout.

• Made of durable material for long lasting use
• Adjustable Velcro closure for a perfect fit
• Reinforced thumb loop for extra strength
• Suitable for both men and women
• Available in different colours

With the Gorilla Wear Wrist Wraps Pro you are assured of optimal wrist protection while lifting heavy weights. Order them today and boost your training to the next level!